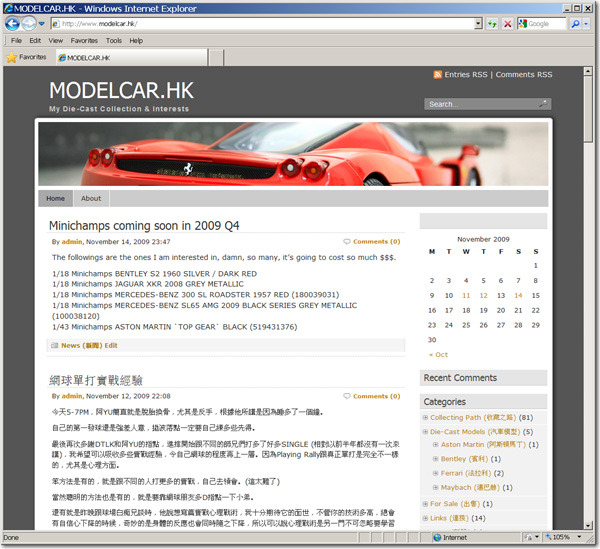 After almost 2 years of preparation, global sourcing of the most sought after model cars and learning WordPress blog system with all those interesting plugins, I finally were able to assemble something that I always wanted since childhood, a web site that's dedicated to die-cast model cars.
I hope this blog can also bring joy and happiness to those who share the same interest as me.
Another dream of mine came true!
Enjoy!
By