After almost 6 years since the release of ESX 4.1 in Aug 2010, vSphere 6.5 has finally arrived. However imoo, I would still prefer to call it ESX 4.5 at max as there are not much new and useful  features added to be honest.
vCenter Server Appliance 6.5 (VCSA) is probably the most interesting one as it comes with native high availability, so no more worry about that single point of failure.
Other than that, I bet most of the 99% out there won't really find those so called new feature useful in their daily operation.
In additional, seems there is no major change in VMware's licensing model, remember that horrible vRAM tax back in 2012?

Finally, I am looking for Total SSD storage solution recently, and my eyes are on Pure Storage, but why their stock PSTG is dropping like hell?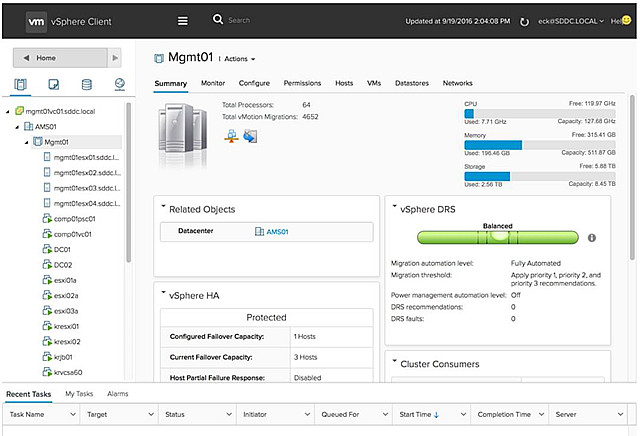 By