I finally figured out why the previous Luxilon TIMO 18 (Main) + M2 17 (Cross) on my POG didn't last long for 2 ½ months, it's because TIMO is 18 guage which tends to break easily. So I went to the pro shop and the owner if they have TIMO 17, unfortunately only 18 are my only choice left, so instead of going the old routine, I've asked him to recommend something similar again, and this time he picked hard Luxilon Adrenaline 17 for Main to combine with the soft part M2 for Cross and tension keeps the same as 57lbs, hopefully this new combination shall last for at least 3 months, will report back later.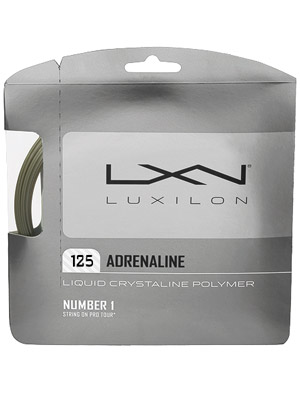 Luxilon Adrenaline 17
PS. Yesterday, I've also tried Head's Extreme Pro (Mid-Plus), it feels just so good, I felt almost all of the high end mid-plus racket from leading brands are equally good, particularly in control and spin, I must admit technology did evolve over the past 30 years, may be it's time to finally switch?

Update Apr 15
Seemed you really get what you paid for, after playing for 2 hours, I would say the previous TIMO 18 (Main) worths more buying, although Adrenaline is HKD20 cheaper, but TIMO 18 is thinner and have better feel and control than Adrenaline 17, may be it just takes time to adjust, let's see how long it will last this time.
Update Sep 24
As expected, the new combination lasted for about 4 months. I am going to return to the old combination: TIMO 18 + M2 16 and lower the tension to 55 lbs this time.
By