After playing with Luxilon Big Banger ACE TOUCH hybrid and GAMMA Professional Spin the other day, I almost still couldn't believe what I am getting magically: SPIN and more SPIN and EVEN MORE SPIN!!! Besides, they are quite powerful, comfortable and controllable as well, as I thought poly is going to be very hard initilly.  The effect is much much bigger than adding lead like in the old days. It's virtually like upgrading my old-school POG Oversize (all are Grip 3) to a previously never reached level.
So my first impression of the modern Hybrid and Poly strings is that they do help in some way definitely.
In additional, after discussed and recommended by another tennis pal, I've decided to change all the rest 3 strings on my POG Oversize (all are Grip 2) to something modern yesterday, so it really didn't take me long to step into the famous Babolat Natural Gut cross Gamma TNT2 (ie, 2 days) and the popular Tecnifibre Black Code. Of course, I would preserve the old pal: Prince Topspin with Duraflex 15 Neo Green.
Let me give them a try in today afternoon's classic rackets gathering to see what these batches will bring me.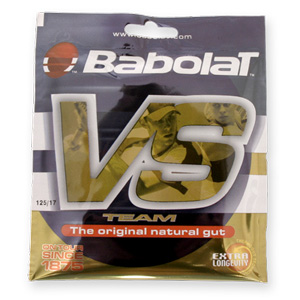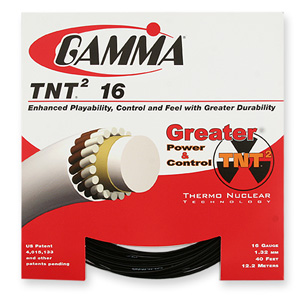 Hybrid: Babolat VS Team Natural ThermoGut 17 + Gamma TNT2 16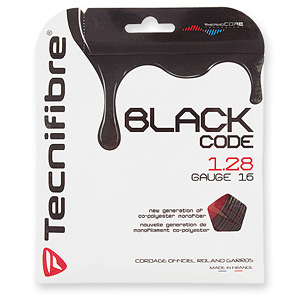 Tecnifibre Black Code 18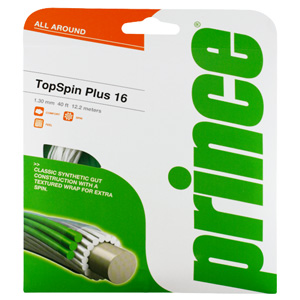 Prince Topspin with Duraflex 15
By