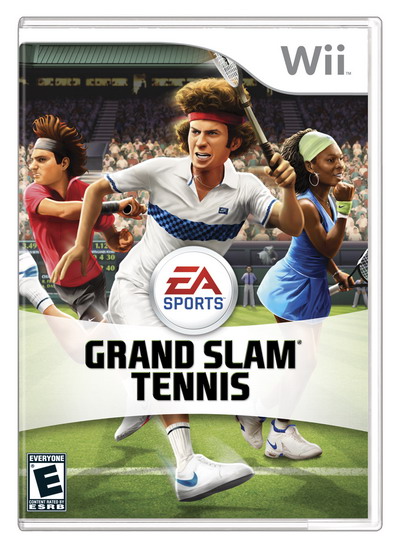 It is the EA Grand Slam Tennis that made me to purchase Wii finally, Wii is my 1st video game console after almost 20 years as I quitted video game previously due to playing too much when I was young. 
The real and virtual were extremely well assembled on Grand Slam Tennis on Wii, you could be anyone you want especially those big names from the 80s! Like Pete Sampras, Stefan Edberg, Boris Becker, etc and the new ones like Federer and Nadal.
What's best, you can even create your own character to compete with the pros.
With the help from newly released Wii weapon MotionPlus, you can fine tune your action to simulate the amazing serve and volley playing style again which is rarely seen on modern tennis game nowadays.
PS. You can watch some very exciting games on Youtube.