I will soon purchase a SSD for testing ESX performance on Poweredge R710 (H700 512MB raid card), After researching a bit on Storage Review and AnandTech, I narrowed down to two most reliable branded SSD.
Crucial M4 128GB 2.5″ SATA 3 6Gb/s SSD (FIRMWARE 009)
Intel 320 Series 120GB (Retail Box w/External Case) G3 Postville SSDSA2CW120G3B5 2.5″ SATA SSD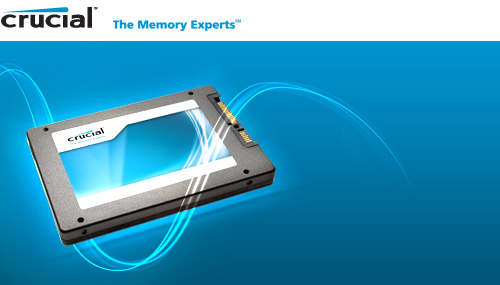 1. Intel has two more years of warranty (5 years) vs Crucial has 3 years.
Locally Intel is warranted by聯強 (Synnex), Crucial is warranted by建達 (Xander), I had good experience with both.
2. Intel Retail box comes with USB 3 connector and I really like this! As after the testing, I can still use it with my desktop USB 3.0.
3. Crucial M4 is much faster in terms of sequential read/write, its random IOPS is extremely impressive according various benchmarking and random IOPS is what SSD all about for VM.
http://www.anandtech.com/print/4256
http://www.anandtech.com/print/4421
4. Intel SSD offers a free nice GUI  "Intel SSD Toolbox", it comes with nicer feature too, like update firmware and erase SSD to have faster speed like new, M4 got nothing to compare in this area.
5. Intel has Power Lost Data Protection, M4 got nothing. However, Intel 320 had a dark period three month ago that losing power of SSD will render the SSD to 8MB bug, may be it's just a gimmick thing from Intel like always.
6. Intel 320 is still SATA2, 3Gbps, Curcial M4 is SATA3, 6Gbps
7. Both Intel 320 and Crucial M4 uses 25nm NAND.
8. Also found out the latest Crucial M4 is the SAME as Crucial C400 (just a different name) and it's the newer generation of its famous Crucial C300.
I don't like OCZ, as I read so many negative reports about their firmware problem previously.
Seemed Crucial M4 120GB SSD is the right one for me, it's 25nm, SATA3, 6Gbps, 2-3 times faster than Intel 320 120GB SSD in terms of  random 4k IOPS. 
I have decided go for M4 and I can live up by giving up Intel SSD Toolbox feature and USB 3.0 cable, well the compatible SSD USB 3.0 should be very easy to find for M4.
All I want is the huge IOPS, seemed a Single Crucial M4 advertised as 40,000 IOPS for 4k is equivalent to 10 Equallogic PS6000XV boxes with 16 x 15KRPM disks each. That's 160 15K RPM spindle compares to 1 SSD, absolutely ridiculous! Not to mention the cost is 1,000 times LESS, OMG!!! I CAN'T BELIEVE MY CALCULATION!!!.
That's in theory, I've read the actualy M4 IOPS for 4k reallife 60%random65%read is about 8,000, so equivalent to 2 PS6000XV with 16 x 15KRPM disks each, still that's amazing! 1 SSD kills 32 enterprise 15K RPM SAS in terms of IOPS.  In additional, the actualy sustained IOPS over a long period still proves 15K RPM SAS is better than SSD, the extremely high number can only sustain for the first few minutes and then it dropped rapidly to 1/10 over a period of serveral hours, so this means if you have a heavy OLTP or transactional based application runs 24/7, 15K RPM SAS is still the only choice.
So who cares about that extra 2 more years of warranties from Intel, if I am looking for reliability later, all I need is to purchase another unit and make it a RAID1.