I am still using Asus P2B-D with Dual Slot 1 850Mhz, going strong for the 11th year! I still remember clearly I brought it in April 1999 in Wai Chai Computer City and I've upgraded it many time over the years with minimal cost. (Mostly bought second hand from Go2HK & Yahoo HK)
Seemed to me the previous generation of Asus MB is so stable, I use for Internet/Email/Photoshop mostly, I can also play MKV, HD RMVB without any problem, so it's really more than enough.
I will post this again in 2014 where it will be its 15 years.
I have two of these P2B-D, one is running as Desktop, the other running as Network File Server with iSCSI support.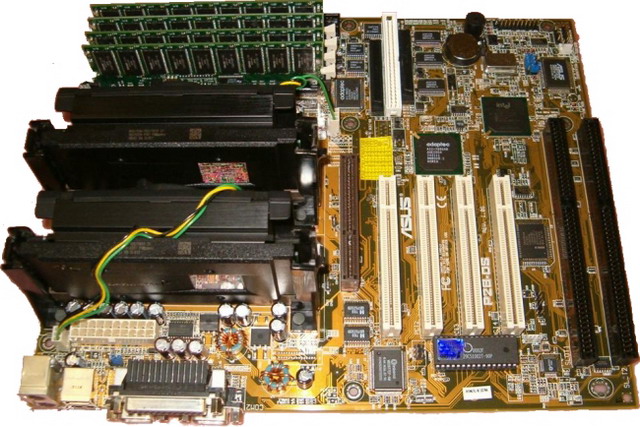 The Configuration:
The version of my Dual Slot1 PIII850Mhz  is the one using the least Watts, 17.5W each?
Seagate/Maxtor 120GB IDE, 8MB Cache x 2
SATA PCI card with Maxtor Maxline 500GB x 4, 16MB Cache on another P2B-D file server
IDE PCI card with Maxtor 200GB x 2, 8MB Cache, Maxtor 250GB x 2, 8MB Cache
USB2.0 PCI card with 4 ports
SoundBlaster AWE64 with Cambridge Soundworks 4.1 Digital (This is so good!)
Running W2K3 with IE8
Matrox G550 with Dell Ultrasharp 2007FP in 1600×1200 model, so sharp and nice
Compaq Dual network NIC
Logitech wireless keyboard and mouse. 
After 11 years, I am still totally satisfied with this DIY combo, no complain at all, no harddisk failure (so strange, giving the HD life is only 5 years).
It seemed to me that I really don't need to upgrade for a long time to come.
By